Magic Innovation Expert Paul Gertner in the News & Media
Welcome, News & Media Representatives!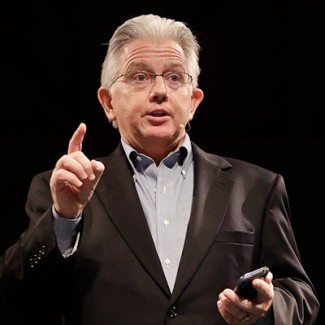 Described as a "unique combination of Steve Jobs and Penn & Teller," Paul Gertner is a world-class magician, speaker, and business and marketing innovator all in one. He combines the concepts of innovation for business with the entertainment factor of magic… and delivers it in a way that captivates and makes the message stick. News and media representatives can turn to Paul Gertner for creative insights and solutions that are both thought-provoking and completely unique.
Corporate magician Paul Gertner seamlessly blends the worlds of business, education and entertainment.He has spoken at two TEDx Conferences, and has lectured at MIT, Carnegie Mellon University and the New Jersey Institute of Technology. He is also recognized by his peers as one of the world's finest sleight-of-hand magicians.
Two of his original routines, "Cups and Steel Balls" and "Ring on the Hourglass," have become classics of magic. Paul Gertner: Steel & Silver is one of the fastest-selling books in magic history, and was recently released on DVD in a four-volume set.
Areas of Expertise
Trade Show Traffic Stopper
Media Archive
TV Appearances

NBC The Tonight Show starring Johnny Carson (3 appearances)
Penn & Teller Fool Us Season (2 appearances… Yes Paul Fooled Them)
NBC World's Greatest Magic II
Food Network Dinner Impossible
ABC That's Incredible! (2 appearances)
BBC TV The Magic Circle Show
HBO Magic Moments
Nippon TV 1978 International Magic Festival
Nippon TV 1983 Grand Prix of Magic
PBS Mister Rogers Neighborhood
Publications & Articles
The Wall Street Journal (front page, 2 times)
Magic: An Independent Magazine for Magicians
The Linking Ring Magazine
Walkabout: Magic Is in the Air – Pittsburgh Post-Gazette, March 5, 2013
Paul Gertner's "Braindrops" – Pittsburgh City Paper, February 6, 2013
Paul Gertner's "Braindrops" – Charleston City Paper, June 2, 2012
Illusionist Delivers Tech Message in "Braindrops" – Charleston Post & Courier, June 2, 2012
Paul Gertner Charms With Old-Fashioned Sleight-of-Hand – Charleston City Paper, June 5, 2011
Magician Brings "Ten Fingers" to Piccolo – Charleston Post & Courier, June 12, 2011
Major Awards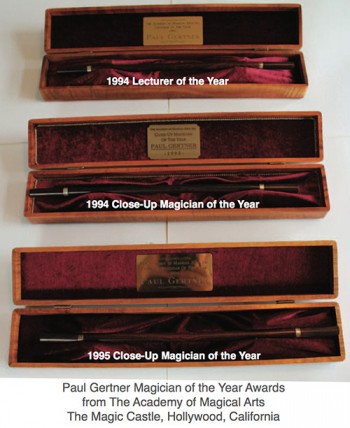 2012 Melbourne Christopher Award for Close-Up Magic – Society of American Magicians
2012 Metro-Magic Lifetime Achievement Award
1st Prize 1994 Academy of Magical Arts, Hollywood, California Close-Up Magician of the Year
1st Prize 1995 Academy of Magical Arts, Hollywood, California Close-Up Magician of the Year
1st Prize 1994 Academy of Magical Arts, Hollywood, California Lecturer of the Year
1st Prize 1985 FISM – World International Magic Congress, Madrid, Spain -The Olympics Of Magic
1st Prize 1983 Las Vegas Sleight-of-Hand Challenge
Winner of the First Siegfried & Roy Gold Lion Award
2nd Prize 1978 Grand Prix of World Magic 78, Tokyo, Japan
1st Prize 1975 Society of American Magicians Competition, Chicago
1st Prize 1974 Columbus Magi-Fest Stage Competition
2nd Prize 1974 IBM International Competition, Dayton, Ohio
1st Prize 1973 IBM International Competition, Miami – Adult Category
(the youngest magician to win this first prize award)
Media Resources
High-Resolution Images
These high-resolution images are offered as .JPG files free for use by the media. Simply click on the images you'd like to use and download them to your computer.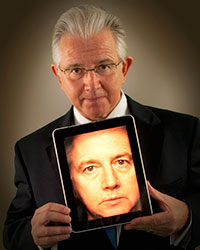 Download Photo JPG, 696 KB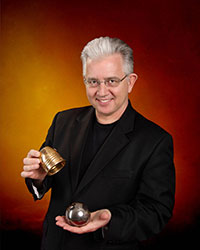 Download Photo JPG, 737 KB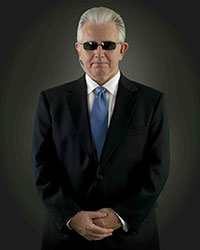 Download Photo JPG, 1.2 MB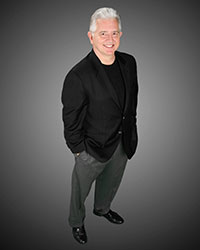 Download Photo JPG, 1 MB