Meet Paul Gertner, Magic Innovation Expert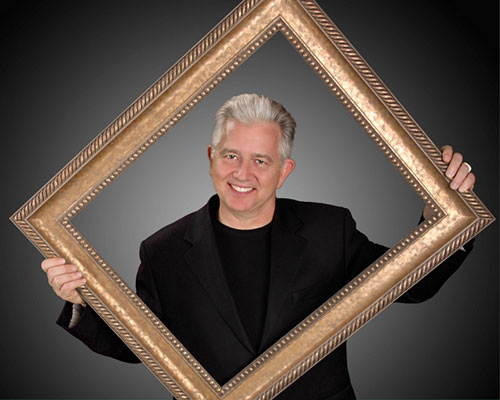 A true innovator, Paul Gertner is a speaker, salesman and World Champion magician all in one. Just think of him as a unique combination of Steve Jobs and Penn & Teller! Paul inspires others to think outside the box and find creative solutions by taking on a magician's perspective—that "Innovation Makes Anything Possible."
The first to market himself as a "Corporate Magician," Paul pioneered the concept of using magic for marketing at trade shows, seminars and special events. He is known in the industry for using world class sleight-of-hand-magic to deliver detailed corporate/product messages… in a way that makes them stick. Paul uses these same methods to present engaging, informative and entertaining keynotes for today's visual age. His newest presentation, BRAINDROPS, recently debuted to rave reviews!
Paul Gertner seamlessly blends the worlds of business, education and entertainment. He has spoken at two TEDx Conferences, and has lectured at MIT, Carnegie Mellon University and the New Jersey Institute of Technology. Twice, he has been featured on the front page of the Wall Street Journal.
Recognized by his peers as one of the finest sleight-of-hand magicians in the world today, Paul holds three first place awards in international competitions. Two of his original routines, "Cups and Steel Balls" and "Ring on the Hourglass," have become classics of magic that leave even the experts totally amazed. Megastar magician David Copperfield has consulted with Paul for his TV specials.
Paul has performed on NBC's "The Tonight Show," NBC's "World's Greatest Magic" and ABC's "That's Incredible!"—as well as many other TV appearances.
He has even performed at the inauguration of the President of the United States!
"Paul, on behalf of President George W. Bush, we thank you again for making our special event so memorable."

– Presidential Inaugural Committee
Organizations & Associations

National Speakers Association
Meeting Planners International
International Brotherhood of Magicians
Society of American Magicians
The Magic Castle of Hollywood
Major Awards
2016 Penn & Teller Fool Us: Paul Fools Penn & Teller and wins the Fool Us Trophy, and he opens for them at their show in Las Vegas
2012 Melbourne Christopher Award for Close-Up Magic – Society of American Magicians
2012 Metro-Magic Lifetime Achievement Award
1st Prize 1994 Academy of Magical Arts, Hollywood, California Close-Up Magician of the Year
1st Prize 1995 Academy of Magical Arts, Hollywood, California Close-Up Magician of the Year
1st Prize 1994 Academy of Magical Arts, Hollywood, California Lecturer of the Year
1st Prize 1985 FISM – World International Magic Congress, Madrid, Spain -The Olympics Of Magic
1st Prize 1983 Las Vegas Sleight-of-Hand Challenge
Winner of the First Siegfried & Roy Gold Lion Award
2nd Prize 1978 Grand Prix of World Magic 78, Tokyo, Japan
1st Prize 1975 Society of American Magicians Competition, Chicago
1st Prize 1974 Columbus Magi-Fest Stage Competition
2nd Prize 1974 IBM International Competition, Dayton, Ohio
1st Prize 1973 IBM International Competition, Miami – Adult Category
(the youngest magician to win this first prize award)
National Television Appearances

Penn & Teller: Fool Us CW Network
NBC The Tonight Show starring Johnny Carson (3 appearances)
NBC World's Greatest Magic II
Food Network Dinner Impossible
ABC That's Incredible! (2 appearances)
BBC TV The Magic Circle Show
HBO Magic Moments
Nippon TV 1978 International Magic Festival
Nippon TV 1983 Grand Prix of Magic
PBS Mister Rogers Neighborhood
Bring in the world's finest corporate magician
for your next event,  trade show or seminar.
Contact the Paul Gertner Group at (412) 784-1115 to book now.