Mind-Blowing Magic to Market Your Message… and Make It Stick!
Innovative Solutions From Corporate Magician Paul Gertner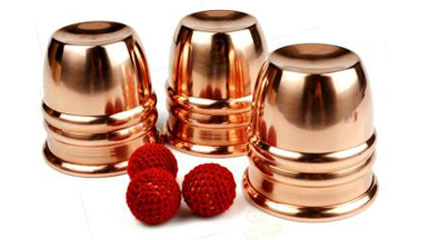 Do you want to bring innovation and creativity back to your company? Are you looking for an exciting new way to deliver your corporate message at your next trade show or product launch—a way that will be remembered long after the event is over?
What you need is a little marketing magic.
Who you need is Magic Innovation Expert Paul Gertner.

The World's Premier Corporate Magician
Who is Paul Gertner, and what can he do for you? Think of him as a unique combination of Steve Jobs and Penn & Teller: an innovator, speaker, salesman and three-time World Champion magician all at the same time! Paul inspires business leaders and employees to think outside the box by taking on a magician's perspective —that "Innovation Makes Anything Possible."
The first to market himself as a "Corporate Magician," Paul pioneered the concept of using magic for marketing at trade shows and events. You can forget the sparkly cape, top hat and dated "magic tricks"—Paul looks like a business executive in a tailored suit. He performs highly skilled sleight-of-hand magic that can – and does – fool the brightest minds in the world… all while using it to deliver your corporate message in a way that sticks.
Paul's Corporate Magician Services
Paul Gertner "Opens Meetings and Opens Minds" with customized keynotes and after-dinner speaking programs that engage, inform and entertain.  Paul skillfully uses his world-class magic to reinforce key points and make sure the message sticks.
Before you can SELL to prospects at a trade show, you have to STOP them. And no one stops a crowd like trade show magician Paul Gertner. He'll increase your sales leads by attracting huge crowds to your booth, delivering your sales message, and making you the talk of the show.
The highly analytical – and skeptical – audiences at technical seminars are difficult to market to. How do you make sure your product message is heard… and that it sticks? Paul Gertner's high level sleight-of-hand magic not only challenges and entertains, but seamlessly incorporates  your message.
Receptions and hospitality suites are golden opportunities for impressing prospects and partners. How do you make your corporate event more than just ordinary? With three-time World Champion magician Paul Gertner, you'll boost attendance and create buzz that lasts long after the event is over!
Paul Gertner Testimonials
"What a fantastic show! Your incorporation of our product messages during your performance will surely leave a lasting impression."

– GlaxoSmithKline
"Your presentation and the way you tied your magic into our theme was incredible!"

– PPG Industries
"Thank you so much for the wonderful performance. You did a fabulous job of incorporating our key messages into your performance."

– PNC Bank
"We were particularly impressed that , while entertaining, Paul's magical presentation delivered a strong, product selling message to thousands of physicians."

– Ortho-McNeil Pharmaceutical
Make the most of your marketing dollars.
Hire an innovation expert who can make your message stick!
Contact the Paul Gertner Group at (412) 784-1115.