Mind-Blowing Magic for Technical Audiences
Marketing Your Message to the World's Most Analytical Minds
Engineers – IT Experts – Programmers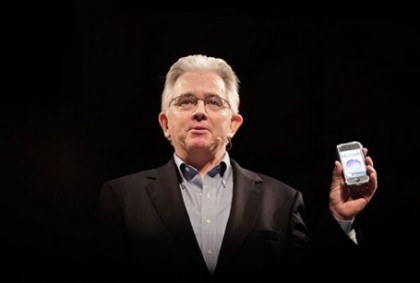 Engineers, IT experts, programmers: some of the brightest professionals in our world today. But what makes them so good at their jobs – their analytical (and sometimes skeptical) minds – can make them difficult to market to at technical seminars and trade shows. These events are also so packed with complex information, they can overwhelm even the most detail-oriented attendees.
So if you need to get your message to technical audiences – in a way that actually sticks – you need an innovative approach.
And that's exactly what Paul Gertner's Magic for Tech provides.
Technology Magician Paul Gertner: Fooling the Brightest Minds in Your Business!
Paul Gertner performs high level sleight-of-hand magic that challenges the analytical skills of the most technical audiences possible. This is no run-of-the-mill magic act. Paul's high-tech magic is specifically designed to fool engineering type minds… all while seamlessly weaving in your corporate or product message.
"After I met Paul, I'm now convinced that a new paradigm shift is on the horizon. He demonstrated to me that quantum mechanics is applicable to the macroscopic world we are living in. What he did was so unbelievable that I might start believing in Magic."

– Juergen Wilder, Ph.D., VP of Siemens Transportation Systems, Inc.
Magic for Tech Services
The ancient art of magic goes high-tech in BRAINDROPS, a keynote of magic and mind reading done entirely on devices like iPads and iPhones! But it's not all fun and games. BRAINDROPS takes a serious look at how we use technology—and how to use it intelligently to stay connected to our customers, our families and ourselves. A must-see keynote for technical audiences!
Stop the crowd, deliver your message, and get the leads at your next tech trade show—guaranteed. Paul Gertner attracts huge crowds to your tech exhibit, then holds their attention as he weaves your product message into a magic presentation. Then, he turns the crowd over to your sales reps so they can take the sale to the next level. Be the talk of your next tech show!
Market your message to technical audiences… without them even realizing it! Paul performs mind-blowing high-tech magic while incorporating a message about your technology solutions. It gives attendees a fun break, making them more receptive to information presented. "Break the ice" with even the most skeptical and analytical audiences!
Reach the world's most high-tech audiences.
Contact the Paul Gertner Group at (412) 784-1115 to book Magic for Tech services!