CIA Top Secrets: Change, Innovation & Attitude
A  Presentation That Shows You "Innovation Makes Anything Possible!"
Innovation is the lifeblood of any organization. CIA Top Secrets
empowers audiences to find innovative ideas
by tapping into their most creative resource—themselves.
This is not your typical innovation keynote program. It begins with a surprising twist!
The speaker is introduced as an expert who travels the world dealing in secrets and intelligence—sharing his secrets with everyone from The Wall Street Journal to the President of the United States. (This is ALL 100% accurate!)
The audience laughs as a redacted biography is displayed and the host says: "I can't tell you too much about our guest speaker because his bio looks like this." The speaker then takes the stage in an official looking suit… removes his sunglasses… and the fun begins! "Everything you just heard about me is 100% true, but not for the reasons you're thinking. I'd like to begin by showing you some training videos from my early days in the field."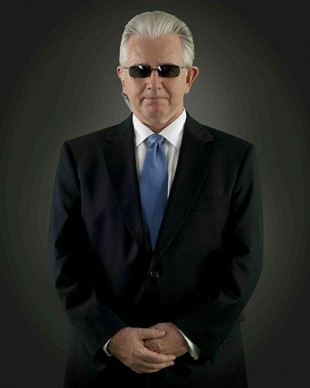 Slowly, the audience realizes they've been fooled by a master of deception as he reveals his true identity… magician/innovation keynote speaker Paul Gertner! He also reveals the real Top Secrets of the program: the secrets of Change, Innovation and Attitude. Paul empowers the audience to strive for creative solutions by looking at problems from the perspective of a magician—that "Innovation Makes Anything Possible."
The Details
CIA Top Secrets is available as a 60-minute keynote or after-dinner speaking program (can be shortened to fit your event schedule). It is customized for every client.
We work closely with your organization to seamlessly weave in your desired corporate message or theme, blending it with the right balance of entertainment and fun to keep attendees fully engaged!
Interested in Booking Paul?
Bring excitement, creativity and innovation back to your organization.
Contact the Paul Gertner Group at (412) 784-1115 to book now!