Magic Conventions
"Who needs a room?
It's only a four-day convention."
I was 18 years old when attended my very first magic convention back in 1972. It was the International Brotherhood of Magicians conference held in Buffalo, New York at the Statler Hilton Hotel. I can remember that clearly because it was the first hotel room I ever slept in. Growing up in Pittsburgh with seven kids in the family meant a vacation was a one-day trip to local amusement park…hotels were not part of our childhood experience. So, staying at the Statler Hilton, one of the classic grand old hotels, was almost as magical as the convention itself. I shared a room with a magician from Pittsburgh named Mac Picnick who also let me hitch a ride with him to the convention, but I did not pay anything for the hotel room or the ride… Mac told me to save my money and spend it on magic.
The Thrill of Magic Conventions
Of course at that first convention I was in awe of everything and everyone I saw. I can remember meeting and getting autographs on the convention program from Walter Cummings, Billy McComb, Claude Rix from France and FLIP from Holland. There was a kid named Matt Corin a few years older than me who wore a shirt that said The Frisco Kid and he was blowing everyone away with his coin and card work. I stayed up till four in the morning each night watching magic in the lobby hallways. Magicians I did not even know invited me to a special party at the Forks Hotel where I got a chance to meet Eddie Fechter and everyone at that convention took very good care of me. Many would become good friends. Not friends you would see every week… but friends and friendships that would last a lifetime.
That last sentence was made all the more poignant this past week when we all heard one of those friends left us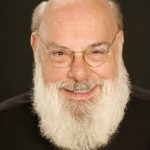 way too soon and way too suddenly. The entire magic world was shocked to hear that Eugene Burger had passed away from cancer at the age of 78. Though we were a bit different in age, Eugene was one of my peers because we grew up in the world of magic conventions together. He had made a lovely transition from performer to teacher, but of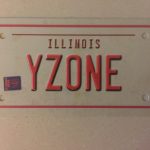 course he never stopped performing…none of us ever will. It was usually at a magic convention in some part of the country or world that Eugene and I would sit down and catch up over a card trick, a drink or a story about a magician we both knew that was no longer with us. And now Eugene will become part of that conversation as I share my stories about him with the young magicians and pass on his legacy to the next generation.
The 2017 Magic Live! Convention
It's been 45 years since I attended that first magic convention and this week I am attending one of the largest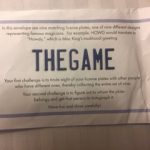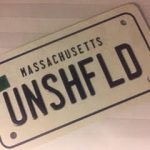 gatherings of magicians at a convention in Las Vegas called Magic Live! I did not hitch a ride this time, I flew. I was flattered that my classic trick UNSHUFFLED, was included as part of the license plate GAME that was part of the opening reception.  Now I was the one signing autographs for magicians on the back of one of the license plate cards that that everyone received at the party. And I'm seeing old friends and spending a little more time talking to them and hugging them just a little longer when I say goodbye. You just never know.

At this convention I'm sharing my room with a young magician named Ed Kwon from South Korea. If you have not heard of Ed Kwon yet, you will. He is a monster with a deck of cards. He was planning to hitchhike to the convention from Los Angeles but Shoot Ogowa said: "No, you are riding with me." When I found out he did not have a room I told him to save his money and spend it on magic. Chris Kenner who was blown away at Ed's card work invited him to attend a special late night party at his home and introduced him to one of his hero's David Copperfield. David, after a long evening of taking photos and being surrounded by magicians all evening, graciously watched Ed perform some of his card magic at 3:00 in the morning. I captured a few photos of that moment. Collectively everyone at the convention is taking good care of him.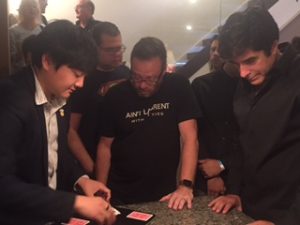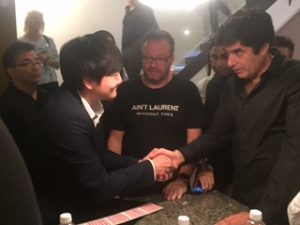 Ed reminds me a lot of myself at my very first convention many years ago… he does not want to miss a moment.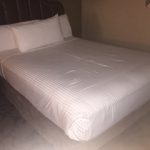 I just woke up and it is the last day of the convention… it's 5:30 AM and this is a photo of Ed's bed….
But as Jay Marshall used to say, "Who needs a room? It's only a four-day convention."