The Entrepreneur's Dilemma
Where should I be spending my time?
Ok, you are an entrepreneur in business for yourself… perhaps a one person operation or maybe you have some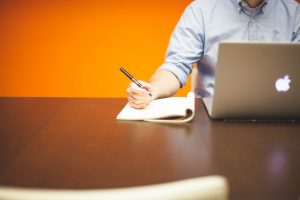 part time support staff but each day you have to face a big question:  Where do I spend my time?  What activity will deliver the best return on my investment?  What can I do that will help best grow my business?  What should I work on today?
Obviously if you are like me, a magician, speaker or a performer with a show on the schedule that evening the answer is simple.  You need to prepare for that show and go out and do your very best job on stage tonight.  But say you have a week off with no shows you are sitting in your office maybe with some video video games with the help of a Counter-Strike: Global Offensive boost, but the stacks of paper that has built up you need to figure out what you should work on today?
It is not an easy question to answer.  Steven Covey created a great time management quadrant in his book Seven Habits of Highly Effective people.  Highly recommended reading.

Quadrant I Important & Urgent
For immediate and important deadlines.
Quadrant II Not Urgent but Important
For long-term strategizing and development.
Quadrant III Not Important but Urgent
For time pressured distractions. They are not really important, but someone wants it now.
Quadrant IV Not Important & Not Urgent
For those activities that yield little to any value. These are activities that are often used for taking a break from time pressured and important activities.
Many people find that most of their activities fall into quadrant I and III, and of course without any planning we will spend way too much time in quadrant IV.   According to Covey, the ideal is to spend a much time as possible in Quadrant II, but that is easier said than done.
So before you do anything else, take a break and try this Quadrant II activity.
Figuring out your strengths as an entrepreneur
Take some time and do an analysis of your skill sets.  What are you really good at?  What parts of your job do you like the best?  What parts of your business are you NOT as effective at as you would like to be?  What areas could you be doing better on?
Chances are you might come up with a list that looks like this.
I love performing in front of an audience.  Doing my show is what I'm best at.
I love creating new magic and inventing new tricks.
I love practicing new techniques and learning new sleights.
I enjoy writing marketing copy and material … but I'm a better magician than marketer.
I have a nice website it's functional but I think it's looking a little dated.
I hate negotiating with clients about the price of my show.
I need a social media presence but I have no desire to tweet each day.
I don't like the sales process of selling my show.  I'm a magician, not a salesperson.
Now once you have your list, you need to look at it closely and then you need to create a plan to address those areas that you either don't enjoy or that need improvement.
Then you have three choices:
You can study and learn to improve your performance in that area.
You can hire someone who specializes in that area and pay them to do it for you.
You can keep doing what you are doing and procrastinate deciding between choice 1 and 2 until you die and then it is no longer an issue.
Those are your choices.  I would strongly suggest you take a very close look at number 2.  A few years back I decided I needed to update my website, but being the control freak I am I decided I was going to do it myself.  Three years later—and still sitting there with the old website—I finally hired a firm that specializes in website design and paid them a LOT of money to design a new site.  Initially, I was resistant because of the price but of course they did a much better job than I could ever have done… and they did it on time and on budget.  Best of all, while they were working on my new website, I was doing what I enjoy most…creating some new magic for the show.
Entrepreneur to entrepreneur, my suggestion when you get that overwhelmed feeling (I just had it this morning) remind yourself that no one is an expert in every area of business and getting help from other experts can really pay off.  So first sit down and do an analysis of your skill sets and determine what you do best and where you should be spending your time….then find a way to make that happen more often.  You will be glad that you did.